May 14, 2020
High Market Share, RI Wants to Export Avocados to Japan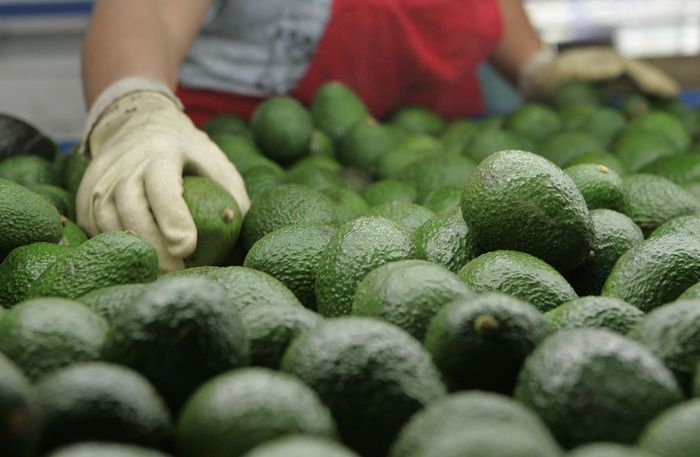 Jakarta – Indonesian Agricultural Attache, Sri Nuryanti, received a Japanese importer company, Great Giant Foods (GGF) Ltd., which intends to import fresh fruit from Indonesia, especially avocados which are new commodities. The plan was submitted based on a large market share in Japan.
"This avocado is a new request that we will convey to the Director General of Horticulture to be followed up with an avocado export permit to Japan," he said in a written statement, Monday (07/08/2019).

Although still in the process, Nuryanti said, the demand was quite a big opportunity considering Japan is currently also interested in importing various fruits from Indonesia.
He hopes the export licensing process is easier for avocados because Japan does not produce the fruit, so it does not cause sensitivity to the issue of protection of domestic farmers. Moreover, so far Japan is known as a country that has quite complicated export requirements.
"Of course I hope that this export licensing process will not cause sensitivity. If the mango export permit has entered the seventh stage of the thirteen stages. Some time ago MAFF also sent a confirmation letter of JICA evaluation results on mango treatment using Vapor Heat Treatment (VHT). ) in Indonesia, "he said.
Nuryanti also hopes that the Director General of Horticulture will immediately submit export licenses to MAFF as a standard procedure for the Evaluation of the Request from the Exporting Country for Lifting a Ban on an Import Plant.
"As stipulated in Article 7.1 of the Plant Protection Act of Japan. The procedure must be submitted," he explained.
While Japan's Senior Market Development Manager, Akira Kato said that the avocado has a fairly large market opportunity, given the community's needs that seem to be increasing.
"We have been paying attention to the increasing market opportunities for fresh avocados in Japan. For this reason, we hope that the Indonesian government will apply for an avocado export permit so that the quarantine procedure can begin immediately," he said.
According to Kato, demand for avocados in Japan over the past five years has reached 74 thousand tons. That number, he said, was among the highest because previously it was only 57 thousand tons. While for import access, Japan still relies on the United States, Mexico, New Zealand, Vietnam, Peru and Chile.
"But in 2018 it starts coming from China and Australia. It means that if we look at the types of fruit that are prohibited from entering Japan, it seems that the export licensing process will not be as complicated and as long as a mango," Kato said.
In addition to opening up opportunities for export of avocados, the Indonesian government also asked the Japanese government to increase the export quota of bananas and pineapples to 10 thousand tons and 8 thousand tons per year.
In this case, Sales Manager Kentaro Ishizuka, stressed the need for efforts and hard work of the Indonesian government to obtain an additional quota of banana and pineapple exports to Japan.
"For bananas and pineapples every year continues to increase. Of course we hope that Indonesia continues to struggle to obtain additional export quotas of bananas and pineapples. Moreover, we have an established business capacity and market network in Japan. We are optimistic that we want to import five fresh avocado containers every week," he said .